EMPLOYER BRANDING: TELL THE STORY OF YOUR ORGANIZATION
What makes your company special?
You know your organization like nobody else does. Let's present it to the labor market! An employer branding campaign enables you to tell this unique story to the labor market. This way, you can present yourself as an attractive employer, generate brand awareness and attract new applicants.
Your organization deserves its own unique story.
Get in touch
EASE THE RECRUITMENT PROCESS WITH A CORPORATE CAREER WEBSITE
A corporate career website is the perfect place for candidates to get familiar with your organization. Here, they can see blogs, videos and vacancies, creating a clear image of your company. We can also collect data from a corporate career site. We can later use this data when optimizing the employer branding campaign.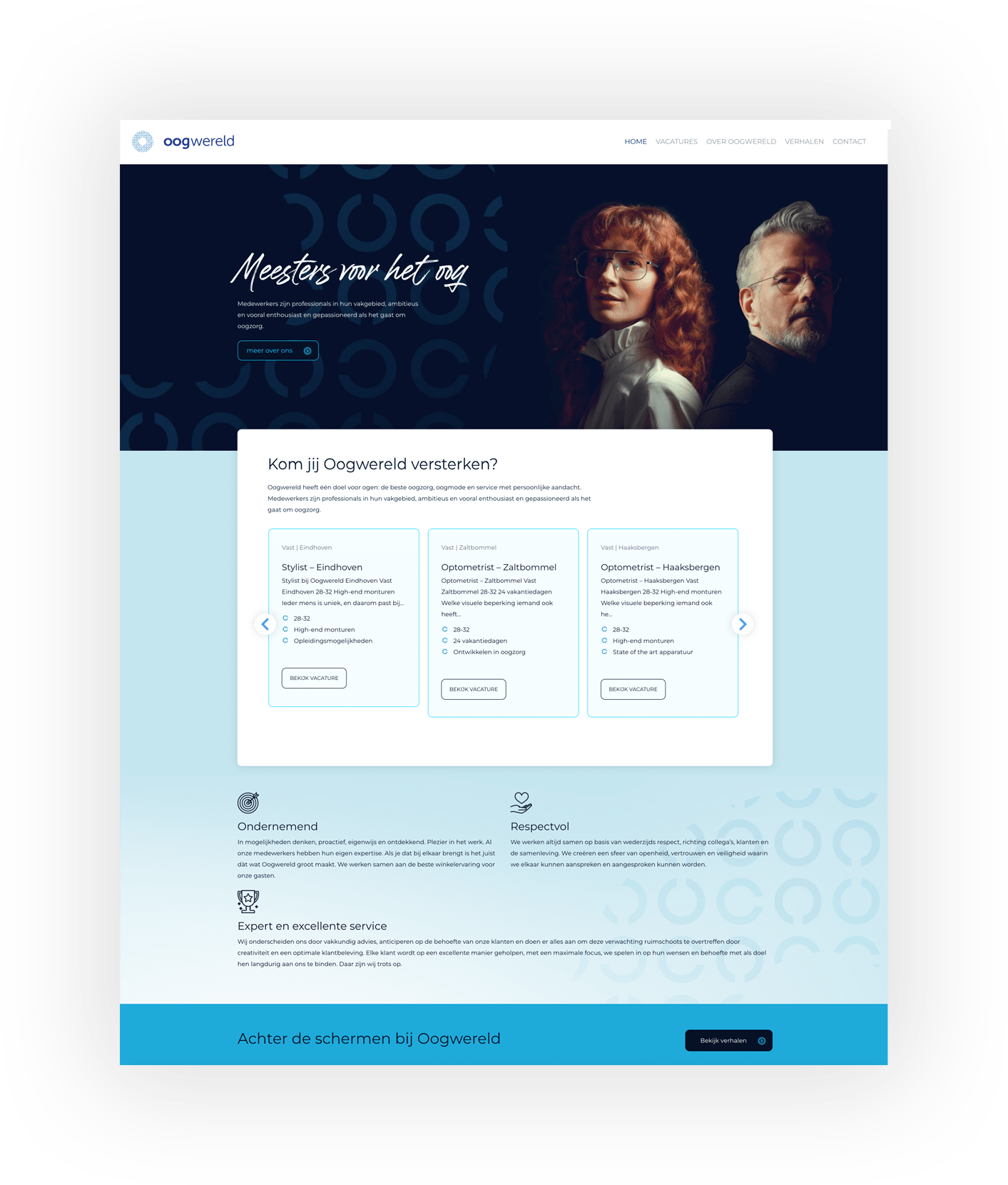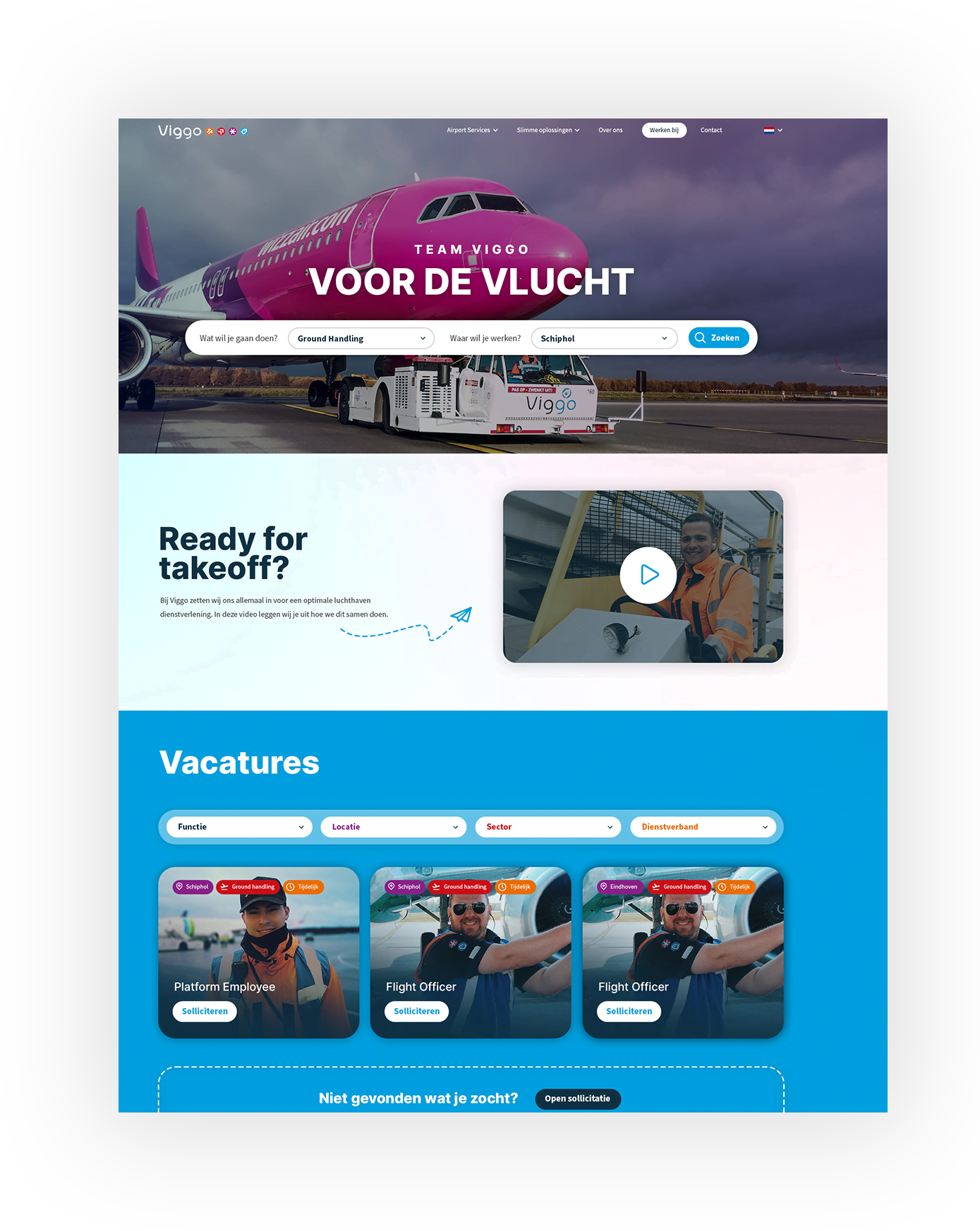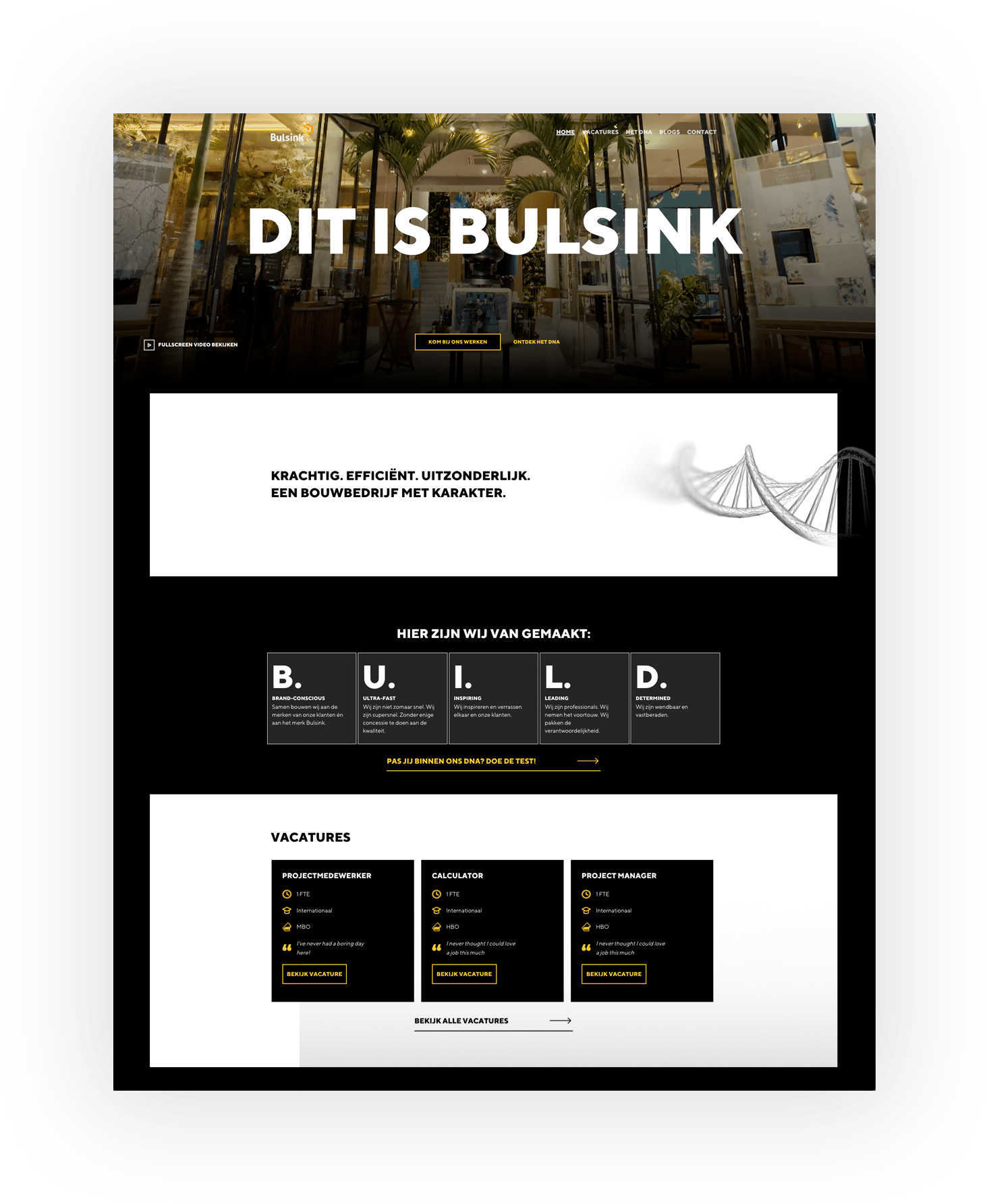 MORE CONVERSION AND MORE AWARENESS? GO FOR A VACANCY VIDEO
Give your candidates an extra push with a video
Video is the future. So whether you choose a vacancy video, employer branding video or an impression video: it will help your campaign. A vacancy video generates around 12% more conversion. Besides, videos can reach up to 10 times as many people organically, making it easier to attract potential new coworkers.
KEEP YOUR ONLINE AUDIENCE CLOSE
When we give your vacancies an online podium, we keep your audience in mind. We keep an eye on comments and answer questions, to keep your online community happy and up-to-date. All from your company's account!
Through community management, we increase the interactivity. On your Facebook or Instagram account, for instance. This way, we present your organization as active, social and kind. Would you like to keep this task to yourself! No problem, you can tune the recruitment approach to your own preferences.
How can we help you?
Download our free whitepaper or plan a meeting with one of our experts, then we'll have a look at the options together. No strings attached
Discover how to recruit the best candidates, even if that seems impossible.
Learn how to outsmart the competition and keep growing.
Read how to make recruitment predictable.
Download our whitepaper
Receive tailored advice during a thirty-minute meeting.
Choose what time suits you best.
No strings attached.
Plan a consultation
Employer branding in practice
These companies already decided on our method. Ready to join them by putting your company in the spotlight?